Britney Spears, who has admitted that her father saved her life, made a winning streak as she won three MTV's VMA awards, which includes Video of the Year, for her "Piece of Me" video.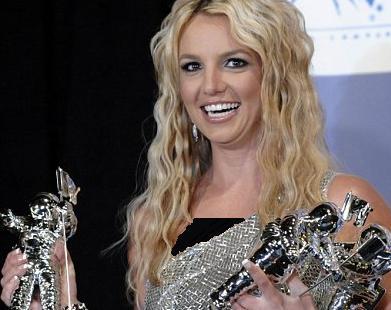 After putting years of nominations and no wins behind her, the pop singer revealed upon accepting the award: "To my fans, this is for you. Thank you so much."
Earlier in the night, the singer thanked God and her two boys for inspiring her as she picked up her first award, best female video "Piece of Me." The same video also nabbed best pop video.
Other celebrities attended the show, which was hosted by British comedian Russell Brand, included presenter Demi Moore, Lindsay Lohan and pregnant Ashlee Simpson.
All-star performances came from Christina Aguilera, the Jonas Brothers, Kanye West, Rihanna with T.I., and Pink.
Other winners also included: Chris Brown took home best male video ("With You"), Linkin Park scored best rock video ("Shadow of the Day"), Lil Wayne took home best hip-hop vid ("Lollipop") and The Pussycat Dolls clawed their way to the award for best dancing in a video ("When I Grow Up").
Comments
comments