Lil Wayne was detained on Friday after U.S. Border Patrol agents found marijuana on the rapper's two tour buses.
Jennifer Hudson and Carrie Underwood are among those slated to sing at the upcoming 51st Grammy Awards telecast in Los Angeles, organizers said Monday.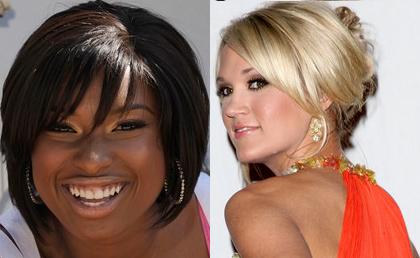 Britney Spears, who has admitted that her father saved her life, made a winning streak as she won three MTV's VMA awards, which includes Video of the Year, for her "Piece of Me" video.