Britney Spears, who made a buzz with lighter-stealing incident, has flashed again to the photographers.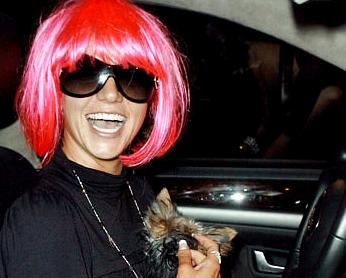 Perhaps it's an American holiday tradition now that Britney Spears started about a year ago when she was making the rounds with Paris Hilton.
This time the "Gimme More" singer turned around in a short skirt and bends over for the classic bum shot, which you could see here and here.
She is sporting a new look, wearing a pink wig and a black outfit as she shows off for the cameras.
A report indicated, "She's back to black. She probably realized that black covers up the dirt better. That way she never has to wash her weave again. She was also wore that 2 cent pink wig to go to Starbucks on Sunset."
Comments
comments