Kevin Federline hung out the entire Sunday with Britney Spears and their toddlers at Britney's new Calabasas house.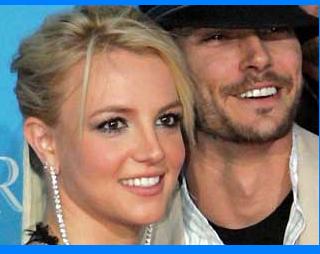 Photographers spotted Kevin Federline's white SUV parked outside the house on Sunday morning, where it subsequently remained till 6 PM, according to a report.
It is unlikely the family's day together is significant in any other way because Federline is dating Victoria Prince, a 5'10" tall former volleyball player who is from the bowling team, Party Animals, which plays in the local bowling league.
However, Victoria was seen doing mommy duties for Britney and Kevin's toddlers on a dinner date at a Japanese restaurant in Fresno earlier this month and Britney may well have invited Kevin over on Sunday just to keep Victoria away from the kids.
Comments
comments