Britney Spears is on the road to recovery after she admitted that she feels better than she has in years. The singer revealed she owes it all to one person: her dad.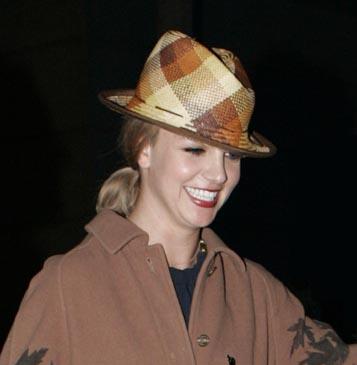 In a recent interview, the "Toxic" singer praised her conservator-father Jamie for his efforts and self-sacrifice, explaining: "My father saved my life. I probably wouldn't be here if it wasn't for him."
The 26-year-old singer quit the booze and partying. These habits were swapped for a counsellor and a personal trainer as she plans her big music comeback.
The troubled pop star confessed she hasn't always been the perfect daughter, but said her dad "basically gave up his job and his life to look after me at a time when I wasn't even sure I wanted to go on living."
Though she initially resisted Jamie's court-ordered control, Britney Spears admits it's the very thing that saved her. She added: "I owe him my life."
Jamie has devised a plan to get his daughter back on track after her 18 months of hell. He has brought in a personal trainer, a chef, a lifestyle coach, self-help books and a booze counselor.
Jamie Spears is her court-appointed carer until the end of the year and makes all the major decisions in her life. He has overcome his own battle with the booze and has drawn up a list of ground rules, which he calls the "12 steps to recovery", and they are firmly stuck to Brit's fridge door in her Malibu mansion.
They include removing all drink from her home, staying in more and reining in her spending. He also makes sure she is in bed by midnight and has called in a bank of staff to help him, including a cook, personal trainer and a bodyguard.
It seems effective as Britney Spears is looking in the best shape she's been in for years. There are reports on her rumored appearance at tomorrow night's MTV Video Music Awards in LA, it could be just what she needs to remind us why we first fell in love with her nine years ago.
Comments
comments