Britney Spears was spotted at the Conway Studios in West Hollywood on June 5, where she is believed to be perfecting dance moves for her next album.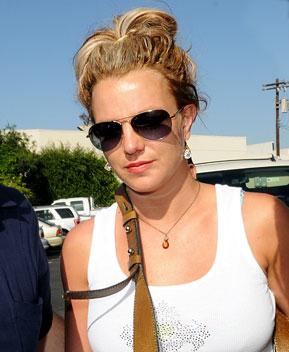 The "Toxic" singer, who has attracted a lot of paparazzi with their camera viewfinders, has stepped up her professional work routine.
The recovering pop star was previously reported make a cameo appearance in Pussycat Doll's video for their song "When I Grow Up", which was filmed on Wednesday, June 4, at the WB lot in Burbank, CA. She does not sing or dance in the video.
A set source revealed, "It was carefully planned out. In the scene shot, Britney is driving in a car.
They all wave at each other as they are passing in traffic – that is it. Of course, Britney looks hot and blonde."
The Pussycat Dolls filmed their footage for the scene separately at a different time. The insider explained, "They are singing and in traffic – looking hot."
Comments
comments