Britney Spears tosses her hair as she rocks out at a performance in Pittsburgh, Penn. on Friday night (March 27).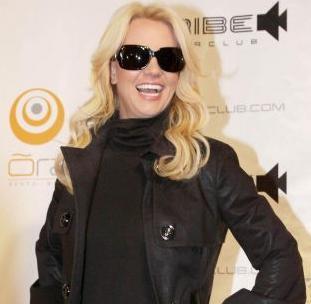 The singer is also performing her heart out for fans at Nassau Coliseum in Long Island, New York.
The 27-year-old singer's dad, Jamie Spears, has sent a notice to BreathHeavy.com, one of Britney's fans sites, to shut down by 3pm today or face an injunction. The site has been critical of the conservatorship arrangement with Jamie, who makes $18,000 a month.
Meanwhile, Britney Spears spent $1, 200 shopping at the GUESS? store at the Short Hills Mall in New Jersey on Wednesday, March 25.
Britney's comeback is clearly not confined to her singing career or the Circus tour where she has met with admirable success, it includes impulsive buying.
The 27-year-old singer, on a two day break from her Circus tour, was clearly elated with how the tour had shaped up so far.
She was "in such a good mood and was dancing around in the fitting room," Diana Salvatore, who attended on her at the store, according to a report.
Accompanied by her mother, Lynn Spears, and a body guard, Britney shopped for 40 minutes before walking out wearing a new black number with 3/4 sleeves, leaving at least one more awed fan behind.
"I really hope she's doing good. Her body was slammin' and she is skinnier in real life!" Salvatore said.
Britney performs at the Mellon Arena in Pittsburg PA on Friday.
Comments
comments