Britney Spears is planning to release her own clothing line.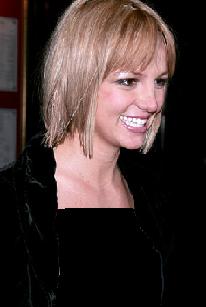 The "Toxic" singer met with Ed Hardy designer Christian Audigier in Culver City, California, on April 3, 2008 to discuss a fashion range.
Christian Audigier revealed, "I have known Britney for a long time that she was a good friend of mine. We're talking about working together, designing a line of clothing."
During the meeting, Britney Spears and her mother Lynne picked out some fashion clothes to take home and happily chatted to staff in the office.
Her fashion consultant revealed, "She was really nice to everyone in the office. Her mom was with her and Britney asked us to send some clothes to her sister Jamie Lynn for her birthday.
Britney's favorite piece was a leopard hoodie and she loved the sunglasses – she put them on immediately. But most of all she was a fan of Christian Audigier's own line."
The clothes range also includes line of celebrities like Victoria Beckham, Sarah Jessica Parker, Mary-Kate and Ashley Olsen, Rachel Bilson and Kate Moss.
Comments
comments