It was claimed that Britney Spears lost her virginity at the age of 14.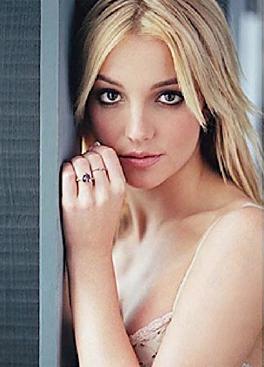 The troubled pop singer, who once vowed to remain a virgin until her wedding night, allegedly had her first sexual experience with her childhood sweetheart Reg Jones while she was still a teenager.
Eric Ervin, who worked with the "Gimme More" singer in the early part of her career, revealed her "virgin" image was a "PR blitz" and she was sexually active before she achieved pop superstardom.
He also claims in an article that the singer's relationship with Justin Timberlake was intimate from the very beginning, despite the singer claiming otherwise.
It has also been revealed Britney's paternal grandmother, Emma Jean Spears, committed suicide in 1966 when she was just 31.
Emma, whose son Jamie is Britney's father, suffered from depression and shot herself in the chest at the grave of her infant son, who had died eight years earlier just three days after he was born.
A local newspaper article reported at the time: "The shotgun had been pressed against the woman's chest and she apparently pulled the trigger with a toe of the right foot from which a shoe had been removed."
Meanwhile, Britney Spears is increasing her security in a bid to win back her two children. The singer believes she needs to protect her boys more from the constant paparazzi attention she receives.