Marilyn Monroe, who was the center of controversial explicit tape rumors, has a candid footage that would be included on auction of movie memorabilia.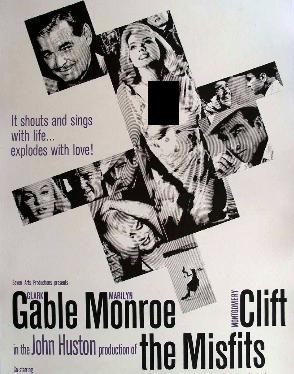 The blonde actress' film "The Misfits," which was the last silent movie with two reels of silent, 8-millimeter color film shot on the set of "The Misfits," had been expected to draw starting bids of between $10,000 and $20,000.
The auction also included the original disco ball from "Saturday Night Fever" and an original script of "The Godfather" signed by Marlon Brando. The sale was held by Julien's Auctions at Planet Hollywood Resort and Casino.
The 47-minute film, "On the Set with 'The Misfits," was shot by film extra Stanley Floyd Kilarr. It features candid moments with Monroe and co-star Clark Gable as well as Montgomery Clift, Thelma Ritter and director John Huston.
The film shows actors preparing for scenes, chatting with crewmembers on the set and relaxing between takes. "The Misfits" was the last completed film for both Marilyn Monroe and Clark Gable.
Clark Gable had a fourth heart attack just after filming was finished and died November 16, 1960, about two months before the movie's U.S. release. Monroe died August 5, 1962.
Cathy and Rod McCormick, of Sparks, Nevada, got the film canister from her father, Frank Hasy, Kilarr's uncle.
Items sold early Saturday included a suit worn by Elvis Presley in the film "Viva Las Vegas," which drew a bid of $36,325. Alfred Hitchcock's driver's license sold for $8,000, and an original "King Kong" French film poster sold for $40,625, according to the auction officials.
Anna Nicole Smith's former boyfriend Larry Birkhead attended the auction and spent nearly $3,000 on lingerie once worn by the late Playboy playmate. Larry Birkhead said he was picking up mementos for the couple's 1-year-old daughter, Dannielynn.
Comments
comments