The Olympic gold medalist Michael Phelps, who was previously linked to Amanda Beards, appears to look pretty good to country singer Carrie Underwood.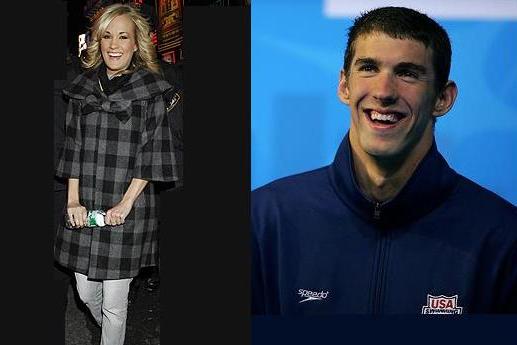 The Olympic swimmer, who won four gold medals in the recent Olympics, was delighted after hearing a rumor that the former "American Idol" champ thinks he is "cute."
According to a report, the celebrity pair is believed to frequently texting each other and they have already begun planning a "quiet first date" near Carrie Underwood's home in Nashville, Tennessee.
The 23-year-old athlete told Carrie, "I'm not so sure you'd want to see me eat! It might not make a great first impression."
A friend of the singer revealed: "Carrie needs someone who is going to stick by her. She was devastated when her relationship with Tony Romo broke. The last thing she needs is a relationship with another high-profile celebrity who's going to end up loving and leaving her."
Meanwhile, Carrie Underwood was included in the list of the world's most accomplished female recording artists. Other singers included are Mariah Carey, Beyoncé, Mary J. Blige, Rihanna, Sheryl Crow, Miley Cyrus, Melissa Etheridge, Ashanti, Natasha Bedingfield, Keyshia Cole, Ciara, Leona Lewis, LeAnn Rimes. They have joined together for "Just Stand Up," an unprecedented charity single in support of Stand Up To Cancer (SU2C), a new initiative to raise philanthropic dollars for accelerating ground-breaking cancer research.
Comments
comments