Jennifer Lopez, who graces the cover of the U.K. magazine Easy Living's September issue, talked about former boyfriends, pressure, sheer will, and her idiot manager.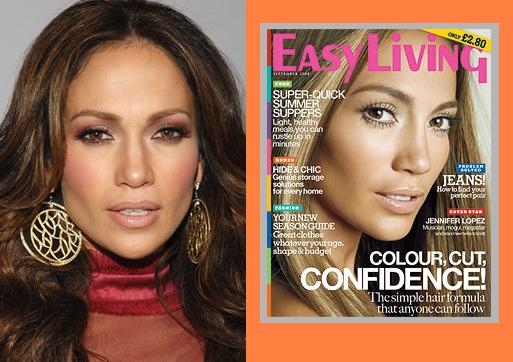 The 39-year-old singer, who has had high-profile relationships with Sean Combs and Ben Affleck before her marriage to singer Marc Anthony, revealed that she doesn't want to talk about her former boyfriends "only because I think it's disrespectful to my husband." She added that she also doesn't want him to talk about his ex-girlfriends.
The "Love Don't Cost A Thing" singer also opened up about firing her former manager years ago for telling her to diet so she could look like Heather Locklear, simply explaining, "He was an idiot."
J. Lo, who gave birth to twins Emme and Max in February, has something to say about pressure, saying she knows how uncomfortable and destructive life is.
She added: "It's a tricky thing – the tabloids know that a lot of people read them, and they gauge who's hot and who's not by who is on the cover. If that's what being hot right now is, I don't want to be that."
Jennifer Lopez appears on the cover of Easy Living September issue, which hits newsstands this week.
Comments
comments