Charlize Theron, who was a star trekker, looked absolutely wonderful in these pictures.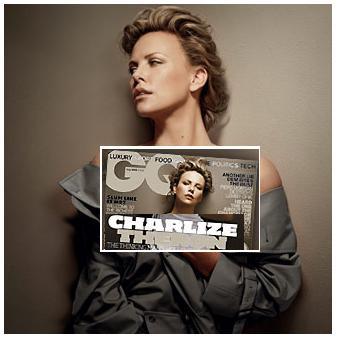 The Oscar-winning beauty recently enjoyed a romantic getaway in Central America with her lover. But here she dons some naughty silk numbers to show off her curves, which you could see here.
The 32-year-old actress, who met Stuart Townsend on the film set "Trapped," dazzled in the saucy shoot for GQ magazine. As for those slinky outfits…well one minute Charlize Theron.
GQ described Charlize Theron as: "Hollywood's independent woman – arguably the finest actress of her generation. The Oscar-winner talks about her tough background, her brilliant career and the enduring strangeness of international fame…"
In real life the Hollywood hotshot avoids glitzy celebrity parties. She explained, "I'd rather get drunk on red wine and talk with people I love. Friends come over and we cook, take long walks and hang out on the beach."
And she is hungry to become a mum with her backpacking partner. She insisted, "I want a family. I want to enjoy every moment."
Meanwhile, the GQ magazine indicated their correction and apology with their cover story on Charlize Theron in the July issue.
The article indicated that the actress' mother, Gerda, was "arrested but released without charge". the magazine cleared that the information is incorrect and that in fact Gerda was not arrested, has never been arrested and no charges of any kind were ever brought against her.
Comments
comments