David Archuleta checked in with fans on his blog at MySpace on Monday (September 1) with the following message: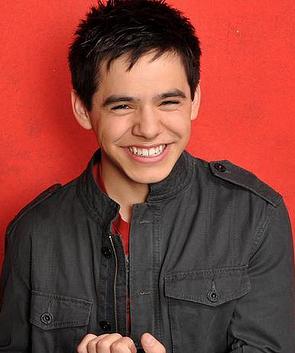 "Hey everyone. I'm here in Minnesota for our day off and am on my way to the airport for Wisconsin. I've been recording today, which is what I do on my days off lately haha. But I love it! It's so much fun. Some recent things that have happened were our Minnesota show, and 2 Kansas City shows. All the crowds were amazing! And it was really special to be in Cook's hometown.

Another thing that happened this week is that I got the rough cut of the 'Crush' video! It was so crazy to see a professional video done for me, and I can't wait for you guys to see it. It was cool watching how a video comes together right from the beginning of the video treatment and hearing the idea of the director, to seeing it come to life with the cameras, cast, and music haha. It's still hard having to watch yourself, but you have to make sure everything looks good for everyone to see haha. I'm getting a little better with that though.

On a more serious matter, I just want to make sure we remember everyone in the South who are dealing with the storms down there. My family in Florida have struggled quite a bit with hurricane experiences and it's always a scary thing. So just remember to keep them in your prayers and hope the best for them.

Well we're here at the airport now so I better get going. Talk to you guys later!"
Meanwhile, the American Idol runner-up is terrified of discussing his love life in the media after his female friend received hate mail.
The singer recently invited his gal pal to watch him at a concert, and was stunned after his companion was bombarded with hateful messages from jealous fans who spotted her in the audience.
And the 17-year-old singer insists the experience has left him wary of talking about his personal life to the press, saying: "I'm just afraid to mention anything now. They said (to her), 'You're not good enough for him, and you're ugly.' "
He added: "I can see why people (celebrities) want to keep things to themselves."
Comments
comments