It seems that "American Idol" is successful on discovering America's singers and put them into the limelight. David Cook, who is the most recent "American Idol" winner, is set to premiere his first single, "Light On" off of his unnamed album.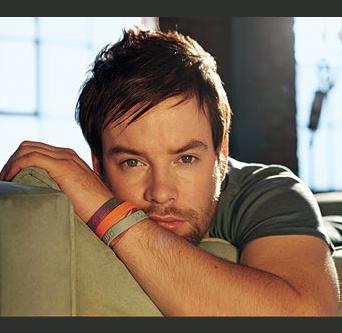 "Light On" was the tune produced by Grammy-winning producer Rob Cavallo (Green Day, Kid Rock) and penned by Chris Cornell and Hinder. Rob Cavallo has produced for such big names as Green Day, Kid Rock and Eric Clapton.
The tune "Light On" is scheduled for iTunes release on Sept. 30. American Idol winner David Cook has announced an official release date for his debut album. In order to get the album out in time for the holidays, David Cook moved up the release date to Tuesday, November 18.
There is no official name for the album just yet (though I suspect it might be self-titled), but that information should be released within the next month or so. David Cook's record will be released on the 19 Entertainment/RCA Records label, the same recording companies that are so closely linked to American Idol.
Here is the lyrics of the song "Light On":
David Cook – "Light On" Lyrics
Never really said too much
Afraid it wouldn't be enough
Just try to keep my spirits up
When there's no point in grieving
Doesn't matter anyway
Words could never make me stay
Words will never take my place
When you know I'm leaving
Chorus:
Try to leave a light on when I'm gone
Something I rely on to get home
One I can feel at night
A [email protected] light, a fire to keep me warm
Try to leave a light on when I'm gone
Even in the daylight, shine on
And when it's late at night you can look inside
You won't feel so alone
You know we've been down that road
What seems a thousand times before
My back to a closing door and my eyes to the seasons
That roll out underneath my heels
And you don't know how bad it feels
To leave the only one that I have ever believed in
[Repeat Chorus]
Sometimes it feels like we've run out of luck
When the signal keeps on breaking up
When the wires cross in my brain
You'll start my heart again
When I come along
[Repeat Chorus]
Comments
comments