Demi Lovato, who recently turned sixteen yesterday, thanks Selena Gomez and fans for making birthday "so amazing" video.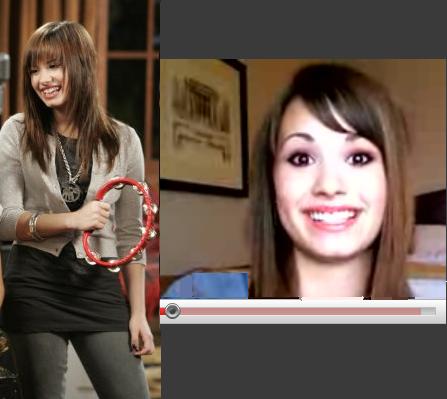 In a new YouTube video post, Demi Lovato, who turned sixteen August 20, thanked her fans and friend Selena Gomez for making her birthday "so amazing" with all the "YouTube videos…with all the comments and everything on MySpace…"
It is new age where birthday's can be celebrated on the internet with YouTube videos as gifts that are more endearing than anything that you can buy in stores.
The "Disney" star starts her message with a cheery, "Hey guys! Guess what? I am now sixteen…which is not that different from being fifteen but it is cool…"
Demi Lovato, who provides the opening act for the Jonas Brothers on their currently underway Burning Up Tour, performed in Atlanta on her birthday. She will next perform at Blossom Music Center in – Cleveland, OH on August 22.
Her debut album, "Don't Forget" is set to drop on September 23. The music video of her first single "Get Back" first airs Friday, August 22, after the Disney Channel Original Movie "The Cheetah Girls: One World".
Meanwhile, Demi Lovato was seen holding a huge tennis ball at 2008 Arthur Ashe Kids Day at the USTA Billie Jean King National Tennis Center on Saturday in Queens, New York.
MTV's Susie Castillo and Nickelodeon's Quddus hosted the popular full-day tennis and music festival for children and families, which composed of interactive games, musical entertainment and tennis clinics.