Mariah Carey, Britney Spears and Nicole Kidman are among the stars named and shamed for their bizarre demands and rock 'n' roll behavior in a list of the worst celebrity hotel guests.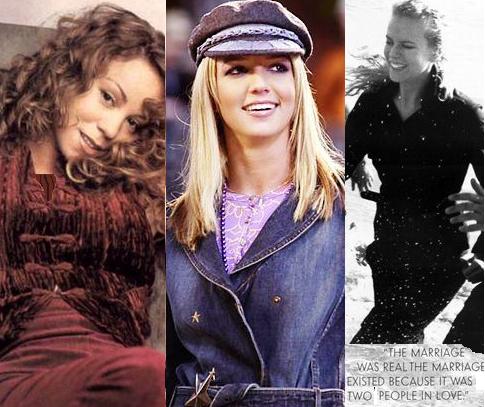 The list of the worst hotel guest is compiled by Concierge website. According to the post, Diana Ross, who has reportedly demanded that no hotel staff member make eye contact with her and the baby-dangler Michael Jackson seem to be a potential candidate in the celebrities' list.
Mariah Carey is another obvious candidate for worst hotel guest but it's not just legendary divas and dirty trainwrecks that get in on the action. Even ice queen Nicole Kidman gets a mention for her ridiculous bed-making demands…
Here are some of the celebrities that are included in the list of worst celebrity hotel guests:
Amy Winehouse: "Her hotel room was littered with bottles and cigarette butts, liquor had seeped into the upholstery, and dirty underwear covered the floor. And the bath had turned black after she dyed her hair in it. "

Salvador Dali: "His obsession with animals was a bit of a nuisance. He often brought two pet ocelots along to the pricey landmark, and the wildcats' tendency to use the walls and floors of the Suite Royal as a scratching post left the room in tatters."

Britney Spears: "Britney is a notorious slob. A former bodyguard revealed that he once rescued her from a trashed room where she'd been hanging with musician Howie Day only days after exiting a rehab program."

Mariah Carey: "Marey Carey allegedly asks that suites be outfitted with gold faucets and that all toilet seats be replaced with brand-new ones before her arrival. Mineral water is required not only for her own bath, but for her dog's as well. And she wants two DVD players in her suite—which, of course, should be set to play nothing other than her own music videos. "

Naomi Campbell: "The supermodel allegedly beat up the Italian actress Yvonne Scio in a hotel, bruising Scio's face and splitting her lip. The supposed cause? They were on their way to a party together, but when Campbell showed up at the hotel to pick up the actress, she was unhappy to find they were both wearing the same frock."

Nicole Kidman: "In advance of what was to be only a 12-hour stay, she had assistants ship a set of pink, 800-thread-count Italian sheets to the hotel, along with pages' worth of diagrams and instructions for making up her bed. Then she never bothered to actually show up. Nicole also had the staff at a different hotel replace the standard 60-watt lightbulbs in her room with 40-watt bulbs."

Johnny Depp: "The actor was staying in the presidential suite with then-girlfriend Kate Moss (who we all know is squeaky clean) when he "had a bad day"—as he later revealed in a magazine—and flew into a fury, breaking glass and furniture all over the room, almost as if he had blades for fingers.
Comments
comments