Emma Watson's parents have banned her from seeing Johnny Borrell, it has been claimed.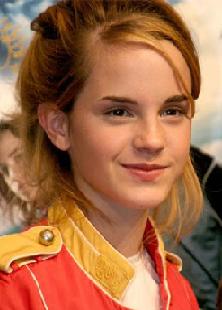 The "'Harry Potter" star's mother and father "went mad" after finding out their 17-year-old daughter had been partying with the "Razorlight" frontman last week, and have now forbidden the pair meeting again.
A source, which is close to the family, revealed, "They told Emma in no uncertain terms that she's not to see Johnny again. They have always kept a strict eye on their daughter and are very protective parents. It was a huge shock to see their little girl coming out of a party with hell raiser Johnny on her arm. He's 10 years older than her and he's admitted to being a drug addict in the past."
Emma Watson, which played schoolgirl Hermione Granger in the hit movie franchise about a teen wizard, and Johnny, 27, were spotted together at London's National Portrait Gallery last Monday (11.02.08) before partying at nearby nightclub Dolce.
However, Emma Watson insisted there was nothing going on.
She added, "At London Fashion Week I met Johnny Borrell and we went on to a party hosted by designers PPQ in the same cab. I'd never met him before so that was great as I'm a big Razorlight fan. But goodness, I am really going to have to watch who I stand next to from now on!"
Comments
comments