Harry Potter star Emma Watson is being courted by Greenpeace as its global ambassador.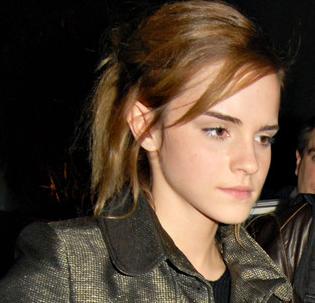 Watson, who plays Hermione Granger in the Harry Potter series, was approached by the environmental campaign group after she said: "I cannot not be green", according to the Daily Mail.
Watson, 18, has voiced her concern for the environment several times in the past.
"I did my end of school project on global warming and Hurricane Katrina," she said earlier.
"My car is electric, I recycle, I take public transportation, I try not to buy and drink bottled water. I'm not perfect, but it's something I feel strongly about."
Greenpeace believes Watson's credentials as a potential ambassador are "perfect."
"Emma would be perfect for us," a spokesman for the organization said. "She's posh, pretty, brainy and committed. She's also not too star struck to care if it's seen as vaguely controversial. She would really help."
Comments
comments