Sarah Ferguson, who was the Duchess of York, was spotted while attending a family wedding on August 28.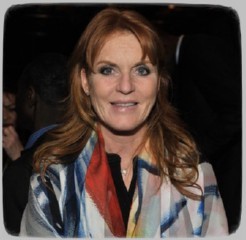 Read moreDuchess of York Attended Family Wedding With Princess Beatrice & Princess Eugenie
It seems Emma Watson doesn't want to spend her night alone. The 18-year-old actress goes clubbing to Mahiki Nightclub with her banker boyfriend, Jay Barrymore, on Wednesday, February 11.