Prince Harry has followed in the footsteps of his brother Prince William and gained a motorbike license.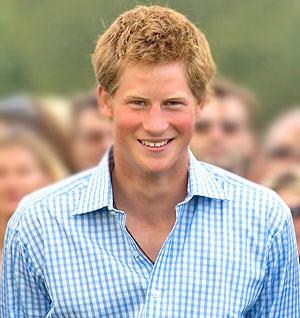 The 23-year-old royal passed his test after an intensive training course as he previously sparked report that he plan to make a 1,000 mile charity motorbike trek with Prince William across South Africa and Lesotho.
Prince William has not yet bought his own motorbike but is instead reported to be riding his brother's 175mph superbike. He bought his Honda Super Blackbird two years ago, but concerns over his safety have meant he now rarely rides the bike.
Courtiers and police protection officers are now said to also be concerned about dangers to his younger brother, who must be accompanied by police guards whenever he goes out on the bike.
A source revealed: "Motorbikes are extremely dangerous and there is only so much Harry's security team can do to protect him."
The source added: "[Prince] William has given Harry a pep talk on riding a motorbike on the open road. But Harry already appears a better rider and is far more fearless."
Both Princes rode small motorbikes around their father's Highgrove Estate in Gloucestershire, but the Prince of Wales is said to be uneasy about them moving up to more powerful machines.
The source said: "He would far rather the boys stuck to driving cars."
Meanwhile, Prince Harry was seen partying at an exclusive London nightspot on September 5. The royal was joined by long-time girlfriend Chelsy Davy, 22, and cousin Princess Eugenie, 18, at Boujis.
The young prince dressed in a casual outfit of jeans and a blazer, while Chelsy Davey sported a floral print frock.
Comments
comments