Harry Potter star Emma Watson, who is currently in Paris, was spotted while attending a fashion week.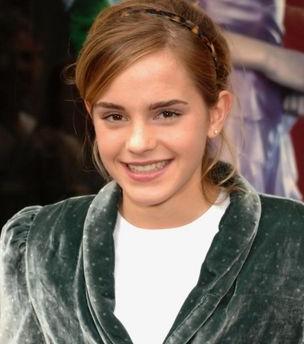 The actress shopped at the Nina Ricci's Store, Avenue Montaigne in Paris, France on Monday, September 29, after attending the Christian Dior PFW Spring/Summer 2008.
Emma Watson wore blue skinny jeans paired with a tucked-in white scoop neckline Tee under a black notch collar vest. She accessorized with a dainty heart necklace, two black bangle bracelets, black leather shoulder bag and blue sued flats with black laced topline.
Her golden blond hair was casually pushed back with a black hairband, with her bangs falling over her forehead.
Paris and France are as good as home for Emma Watson, who was born in the city and has bought a $2 million ski chalet in the fashionable French resort of Meribel recently.
The US could also be home for the academically bright star, who has applied for admission into colleges there after having aced her 'A' level exams with three A's in English Literature, History of Art and Geography.
Emma Watson, who qualifies for admission to Cambridge University but is keeping her options open for an under grad course in the US, revealed: "I've applied to a few universities for next year, including several American ones. If I do go there I will do a liberal arts degree, but if I stay in the UK I'll do English Literature."
Emma Watson's upcoming films include The Tale of Despereaux (2008), in which she is the voice of Princess Pea; and Napoleon and Betsy (2009), in which she plays Betsy Balcombe, a young English girl with whom fallen French Emperor Napoleon falls in love while in exile on the island of St. Helena.
Emma has completed work on the sixth film in the Harry Potter series, "Harry Potter and the Half-Blood Prince", for which she is being paid $5 million. The release of the film has been postponed from Nov. 11 to July 17, 2009.
Comments
comments