It appears Emma Watson wants to change her image. The teen actress, who rose to prominence playing Hermione Granger in the "Harry Potter" film franchise, has posed in her underwear for a sexy new photo shoot.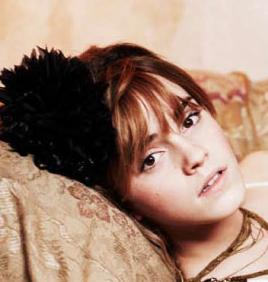 The pictures were taken by German-born photographer Ellen von Unwerth.
Some of the shots show the 18-year-old girl getting busy putting make-up on her face. Emma is also seen dancing with a guy in another photo.
Emma Watson previously revealed that she would shed her clothes for the right filmmaker, saying: "Yes. For Bernardo Bertolucci. It… depends. I'm not getting my kit off any time soon, but it is part of my job." The actress also thinks she is "at a strange age". "I'm not a woman yet, but I'm not a girl any more," she admitted.
Comments
comments