Fans wholeheartedly welcomed The Jonas Brothers home to New Jersey on a recent leg of their Burnin' Up tour, and they were interviewed backstage to catch the most up-to-date info about them.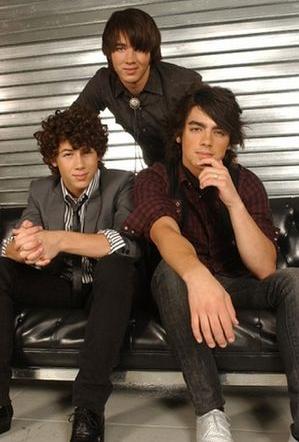 Joe Jonas revealed: "It's a great feeling coming back to play in our home state. The fans are always the loudest here."
The trio have encountered some pretty crazy attention from their legions of adoring teen and tween fanatics, including one girl who climbed onto the roof of their California home in an attempt to get a peek at the boys.
Joe Jonas continued: "We weren't home. If we were home, we probably wouldn't let it happen. It was funny. Our fans can do funny things sometimes but we love them."
On their second album, released last week and already climbing the charts, one song in particular has a special significance for Nick, saying: "The title track on the new record is called 'A Little Bit Longer' and it's a song I wrote about my diabetes. It's really close to my heart, the song, and I play it live every night to tell my story and just basically try to give people some hope."
Comments
comments