Chelsy Davy, the girlfriend of Prince Harry, is apparently determined to complete her two-year stint as a student in climatically challenged Leeds, despite the fact that her boyfriend being miles away and summer is about to begin in her much-missed homeland.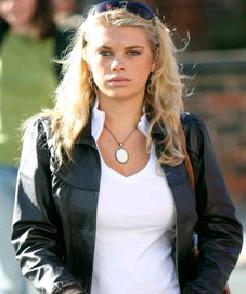 A friend of the homesick 22-year-old blonde revealed, "She's going to stick it out. She's not a quitter."
The blonde beauty, who's studying for a postgraduate degree in politics and law, has made no secret of the fact she prefers her native South Africa to the northern city where she is currently based.
She has also established a few favorite haunts in Leeds. One of them is city-center nightclub Warehouse, whose Thursday night tequila parties she's been known to drop in on. An outlet of bar chain Vodka Revolution is another popular venue, while for more sedate social occasions she opts for Café Rouge, a faux-French café and bistro.
A friend added, "She doesn't have any southern African friends at Leeds Uni, although next year a lot more friends from there are moving to the UK, which she is happy about."
Comments
comments