Gwyneth Paltrow's health-conscious lifestyle and eating habits can be traced back to a phone call a decade ago that, she says, "changed my life."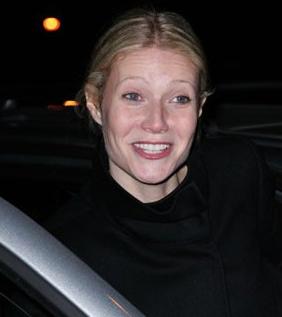 "The Good Night" actress wrote that she learned her father had been diagnosed with throat cancer while filming "The Talented Mr. Ripley" in Italy in 1998.
About her director dad Bruce, the 36-year-old actress revealed: "I watched his health deteriorate slowly until his death in 2002. During this time I began to read about Eastern medicine and the body's capacity to heal itself."
The actress, who was known for following her own strict diet, encouraged her dad to follow in her healthy footsteps. She recalled that while her father embraced acupuncture, he "hated macrobiotic food, which he likened to 'biting into The New York Times.'"
These days Paltrow credits her top-notch physical condition to three doctors in London, New York and L.A., whose advice has helped her get through health problems including pneumonia, anemia and stress.
Some of the building blocks of a healthier life, according to the actress's doctors, are plentiful sleep, regular exercise and eating organic and additive-free foods (including lots of veggies).
Comments
comments