A private memorial service will take place next week, honoring the lives of the mother, brother, and nephew of Jennifer Hudson. The service will be held Monday at the Apostolic Church of God in Chicago. The family will announce Friday if a public service will also take place.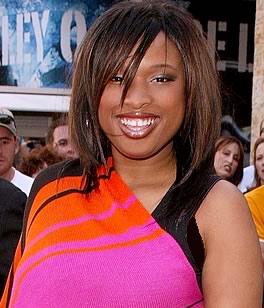 Instead of sending flowers, the family has asked for contributions to a newly created Hudson-King Domestic Violence Protection Fund, care of Seaway Bank and Trust, P.O. Box 19522, Chicago, IL, 60619.
In related news, a friend of Jennifer's has just told Us Weekly about the scary threats William Balfour had made towards the Hudson family prior to the killings. The source says he threatened the family saying he would "kill Julia and mess up everyone in the house." The friend says no one took him seriously.
Meanwhile, Jennifer Hudson's family announced Thursday a new foundation for families of murder victims.
The Hudson-King Foundation for Families of Slain Victims is named in honor of the singer-actress's slain mother Darnell Hudson Donerson, brother Jason Hudson and nephew Julian King.
The family revealed in a statement: "The specific purpose of the Foundation is to care for the needs of families who have lost relatives to a violent crime. This encompasses their basic needs of food, clothing and shelter as well as grief counseling."
The foundation announcement followed a prayer vigil Wednesday night in Chicago.