High School Musical star Zac Efron, who previously revealed his hair was inspired by Ellen DeGeneres, is set to make £5 million by starring in a remake of eighties film "Footloose".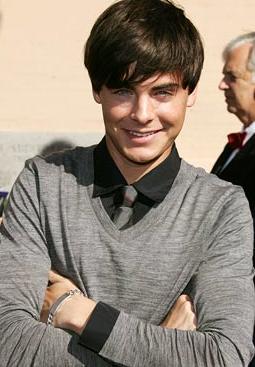 The 21-year-old actor will play Ren McCormack, which was originally portrayed by Kevin Bacon. The original Footloose launched Bacon's career, and the remake hopes to capitalize on Efron's popularity.
Kevin Bacon, 50, earlier this month gave Efron his blessing to play the role, saying: "I think it's a great idea. He's a great choice. He's very talented."
The film will see him link up once again with High School Musical director Kenny Ortega.
It is also understood the movie will feature a number of new songs as well as the old classics such as Bonnie Tyler's Holding Out for a Hero.
Earlier this month, it was reported that Efron agreed a £6 million deal to appear alongside Johnny Depp in the fourth installment of Disney's Pirates of the Caribbean.
It was rumored the deal also tied him to a fourth High School Musical movie, which was something he had previously said he would not do.
Comments
comments