Hayden Panettiere has created a new handbag for US firm Dooney & Bourke.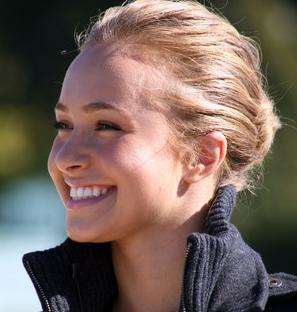 The "Heroes" star already has a lucrative contract with the company to promote its products, but now she's decided to team up with head designer Peter Dooney to launch the Hayden Clutch.
The bag features a 24-carat gold lion head, after her astrological sign Leo.
She revealed: "I asked if I could design a clutch because I carry them around all of the time. Instead of putting my name on it, I put a lion's head on it. It's a way of representing me."
But the 19-year-old actress, who also made a bag for the firm's autumn 2008 collection, isn't about to quit her day job.
She added: "I'm going to stick to acting. If I designed anything it would probably be something for myself, more of a personal thing. I'm not interested in becoming a designer."
The Hayden Clutch will be available in the United States of America next month.
Comments
comments