The father of "Heroes" star Hayden Panettiere was arrested early Monday on suspicion of hitting his wife, according to the police.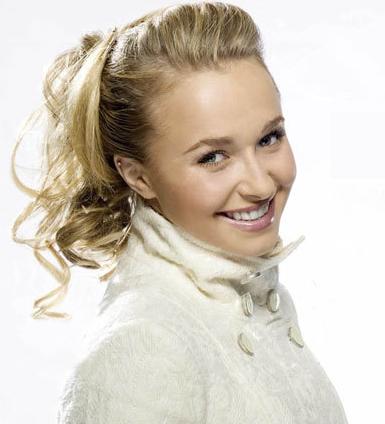 Alan Panettiere, 49, was taken into custody at about 2:30 a.m. local time and was being held in lieu of $50,000 bail, a Los Angeles County Sheriff's spokesman said.
Steve Whitmore declined to name the woman that Alan Panettiere is accused of hitting, but said she reported to deputies that he struck the woman three times with an open hand.
Steve Whitmore said detectives would not release a mug shot of Alan Panettiere. The spokesman released no further details, but the celebrity website reported that Alan Panettiere was accused of punching his wife, Lesley, in the face. He was later released after posting $50,000 bail.
Los Angeles court records do not indicate any prior charges for the 49-year-old father of Hayden Panettiere, who plays Claire Bennett on NBC's hit show, "Heroes."
Michelle Bega, Hayden Panettiere's publicist, said the arrest was a "private matter" and said the actress would have no comment.
Hayden Panettiere shot to fame playing the high school cheerleader with super powers, Claire Bennet, on NBC's serialized hit "Heroes," which debuted in 2006. She also appeared in the 2000 football drama "Remember the Titans," starring Denzel Washington.
Comments
comments