The late Heath Ledger continued his awards sweep Sunday at the Screen Actors Guild Awards.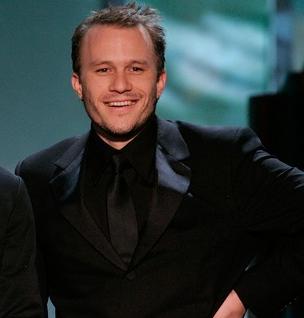 He was named best supporting actor for his role as the Joker in The Dark Knight.
Costar Gary Oldman accepted the award, saying: "I am quite emotional. It is a great honor to be asked to accept this on behalf of Heath. He was an extraordinary young man with an extraordinary talent, and it is wonderful that you have acknowledged that and honored that talent tonight. On behalf of Heath, his family and his family on The Dark Knight, I thank you."
On Jan. 22 – the first anniversary of his death – Ledger received an Academy Award nomination.
His sister Ashleigh Bell revealed: "Although we would love to have him here with us, we are so proud and so excited on his behalf. In Heath's words, he had the time of his life portraying the Joker and said that it was the most fun he'd ever had working on a film."
Comments
comments