Jamie Lynn Spears hit the headlines that she allegedly sent baby gifts to Sarah Palin's daughter Bristol but her mother Lynne Spears denied a widespread Internet rumor.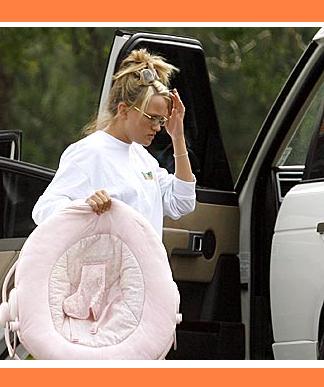 Lynn Spears, who has a new tell-all book, that her 17-year-old daughter Jamie Lynn has sent gifts to pregnant 17-year-old Bristol Palin.
The reports surfaced this week that Jamie Lynn mailed the daughter of vice presidential candidate Sarah Palin $60 pink burp cloths from L.A. baby boutique Petit Tresor.
A store rep even told ABC News that Spears included a card with the package: "Dear Bristol, Hang in there! XXOO, Jamie Lynn Spears."
But a Spears representative revealed: "I just got off the phone with Lynne. I can tell you that she hasn't sent her any gifts, but that she does support Sarah and, of course, can empathize with their situation."
Like Sarah Palin, who plans to marry the 18-year-old father of her child, Levi Johnston, Jamie Lynn Spears is engaged to Casey Aldridge, the 18-year-old dad of daughter Maddie Briann.
Meanwhile, Lynne Spears plans to release her buzzed-about memoir, Through the Storm: A Real Story of Fame and Family in a Tabloid World, on September 16.
Comments
comments