Jennifer Aniston says it's impossible to fake chemistry with a leading man.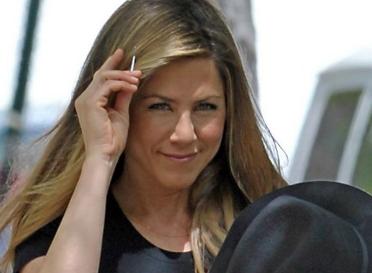 The 40-year-old actress – who has starred alongside some of Hollywood's biggest male stars, including Clive Owen, Vince Vaughn and Owen Wilson – insists it is vitally important for the two main characters to connect, but admits it's not always easy.
She said: "You can't buy chemistry. You can't train it. On the first day of rehearsal it's like, 'This is good.' You know it when it happens and boy do you know it when it's not there."
Although the former 'Friends' star is enjoying every aspect of her acting career, she is considering moving into directing.
She said: "I'm still working on becoming a director. I'm just waiting for the right thing. When you get to a place in your career where you're like, 'OK, I feel like I can breathe and I can make some choices that creatively stimulate me.' I don't know if acting is always going to be it, but I love it."
Comments
comments