Jennifer Aniston dumped boyfriend John Mayer over his obsession with the micro-blogging website Twitter, according to a new report.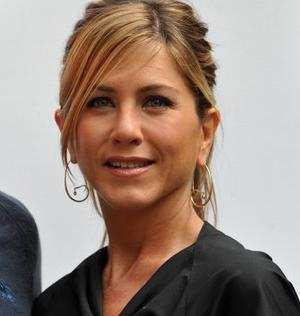 The former "Friends" actress and the "No Such Thing" hitmaker, who had been dating on and off for around a year, ended their relationship earlier this month, and Mayer's reluctance to start a family was cited as the reason.
But according to a report, Aniston, 40, decided to call time on the romance after discovering Mayer, 31, spent hours on the site, despite telling her he was too busy to get in touch with her.
A source said: "John suddenly stopped calling her or returning her emails and when she would finally catch up with him, he'd say: 'I've been so busy with work. I'm sorry I haven't had time to call you back'."
The source continued: "Jen was fuming. There he was, telling her he didn't have time for her and yet his page was filled with Twitter updates. Every few hours, sometimes minutes, he'd update with some stupid line. And in her mind, she was like 'He has time for all this Twittering, but he can't send me a text, an email, make a call?'"
The source added: "He didn't even deny it. He knew he was avoiding her. So when she called him on it and ended things, he just said OK, and that he was sorry it didn't work out. He took the break-up like a man."
Soon afterwards 32-year-old John's Twitter update read: "This heart didn't come with instructions."
Comments
comments