Jennifer Aniston had Kimberly Stewart removed from the VIP section at John Mayer's gig in Hyde Park last week, according to a report.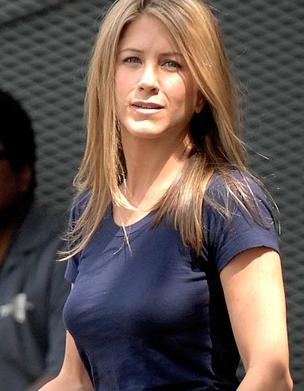 According to the claim, the actress objected to Rod Stewart's daughter because of her connection with Mayer's partying lifestyle in LA.
A source revealed, "John and Kim know each other from clubbing in LA, but Jennifer Aniston doesn't want anyone around who reminds her that he used to be a player."
The source continued, "She has fallen head over heels for John, but she's scared it will all go wrong again. Another woman stole her man before when Angelina Jolie started dating Brad Pitt. She couldn't bear it to happen again."
John Mayer apparently told security to kick out the socialite at "all costs" to please his girlfriend.
The insider said, "Kim was pulled off the stage and escorted through the Hard Rock VIP tent with a face like thunder, shouting: 'Why doesn't he want me here? Is this because of her?'"
The insider added, "She totally embarrassed herself, but Jen looked relieved."
Comments
comments