Jennifer Aniston has got her heart set on dating a sports star following her split from John Mayer last month, it's claimed.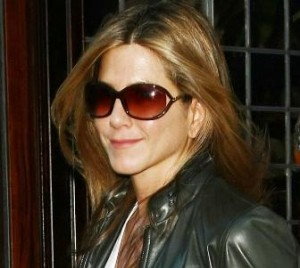 Apparently not content to wait for the right man to come along, the actress, who is filming The Baster in New York, has supposedly compiled a shortlist of athletic hunks and would-be suitors.
Her list of potential John replacements is said to include US baseball players David Wright, 26, and Derek Jeter, 34, and also 28-year-old hockey star Sean Avery.
A friend of Jennifers's tells Britain's Now magazine: "She's never dated a sports professional before and she says it's an experience she's definitely curious about, especially after hearing about Madonna's passionate relationship with baseball star Alex Rodriguez.
"She says David's her exact physical type, right down to his boyish smile."
The source adds, "Jen's keen to try her luck with a professional athlete while she's in New York. She thinks it would be less complicated than dating an actor.
"This might be the best way for her to find a real match that can last because clearly dating rockers, models and movie stars hasn't worked out very well for her."
Meanwhile, Jennifer Aniston heads out to shoot a scene for her upcoming film, The Baster, by a subway at Grand Central Terminal in New York City on Friday night (April 3).
Weeks after the 40-year-old actress broke up with John Mayer, he debuted a new song during his five-day cruise aboard the Mayercraft Carrier 2.
The song "Heartbreak Warfare" includes lyrics such as "It's miserable being around someone who's negative."