Sources tell Essence magazine that Jennifer Hudson is pregnant with her fiance David Otunga's baby.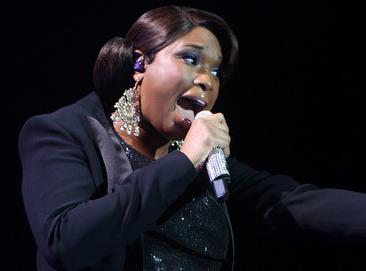 The 27-year-old former American Idol contestant is engaged to David Otunga, a Harvard Law graduate and former contestant on reality show I Love New York 2. Jennifer is currently touring with Robin Thicke and their next show is April 23 at the Fox Theatre in St. Louis, Missouri.
Jennifer's manager and publicist have denied these pregnancy rumors but congrats to the happy couple if the rumors are true!!!
Baby news comes from Jennifer Hudson as she reportedly is pregnant with fiance David Otunga's baby. Should the news, which is first reported by Essence magazine, is proven true, the baby will be the couple's first child. No comment has been issued by Jennifer about the pregnancy report. Her people also remain tight lipped on that matter.
Having been engaged to her actor boyfriend David Otunga since last year, Jennifer Hudson previously told Access Hollywood's Shaun Robinson that she is planning to design her own wedding dress. "I want to design it … Definitely classic, more traditional than anything. I want it to be nice and traditional, but very classy, very classy," said the singer-actress. She, however, didn't disclose the exact wedding date and venue.
As of press time, Jennifer is headlining a tour to support her self-titled album "Jennifer Hudson". The tour will run through May 8 later this year.
Comments
comments