Jessica Biel, who was wearing a sexy lingerie in Glamour UK's August issue, revealed her workout routine.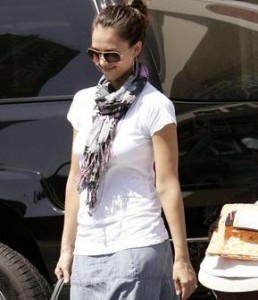 The American actress dished her workout regimen: a week with a personal trainer, her exercise includes going to gym or ballet, and keeping a diet (no bread, dairy, sugar, salt, too much meat) when she was working.
Jessica also followed method of a weekly six-day fast followed by a day of feasting.
Comments
comments