Jessica Biel, who was wearing a sexy lingerie in Glamour UK's August issue, revealed her workout routine.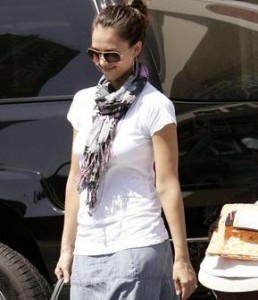 Natalie Portman, who was wearing a black cap, tailor suit and Addidas shoes, arrives at LAX airport on May 8.
Emma Watson is set to play a schoolgirl once again. The young star has signed to play the part of orphaned Pauline Fossil in the BBC's adaptation of Noel Streatfeild's novel Ballet Shoes.