Joe Jonas of Jonas Brothers admits he knows the best way to deal with girls.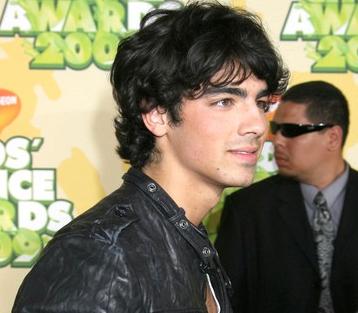 "I think I can read girls well. I have yet to meet a girl who's tricked me. I figure out most of the time whether she likes me or not…if I don't have a chance or I do," he revealed.
Additionally, the 19-year-old singer also reveals that he always expresses his feeling when he falls in love with a girl. "I think I make myself pretty easy to read," he testifies. "If I like somebody, I usually tend to show it in the easiest way, either by flirting with them or just.. yeah. It's obvious!"
Most recently, Joe Jonas and girlfriend Camilla Belle were photographed watching a baseball game at Opening Day at Los Angeles' Dodger Stadium. Joe wore a blue t-shirt and blue-framed sun glasses, while Camilla looked pretty wearing a white tank top and sun glasses. The couple seemed enjoying the game. Also joining them in the stadium were Joe's brothers Kevin Jonas, Nick Jonas, and their youngest brother Frankie.
Comments
comments