Jon Gosselin's new girlfriend Hailey Glassman has an arrest record.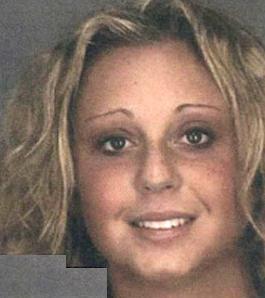 The 22-year-old — who was spotted holding hands with the newly single father of eight in St. Tropez over the weekend — was picked up by cops outside an Indiana University dorm in 2005. (She was a student at the Bloomington, Ind. campus.)
According to Jerry Minger, the communications officer at the IU Police Department, Glassman and five friends were hanging out in a parking lot at 3:18 a.m. on Oct. 2, 2005. A cop spotted the group "passing a pipe back and forth, which is consistent with marijuana," according to Minger.
All six people were patted down and arrested for a variety of charges, Minger says. Glassman was arrested for possession of marijuana because she had two plastic baggies in her handbag that later tested positive for THC. One bag contained one gram, the other, 2 grams.
The case was settled outside of court, Minger says. A judgment was withheld. She paid fines and court costs and was put on probation.
Comments
comments