Ever wonder what the Jonas Brothers wanted in their girlfriends? Well, if the girl has the tendency to whine or are mean to your mom, forget that you are ever dating one of the Jonas Brothers.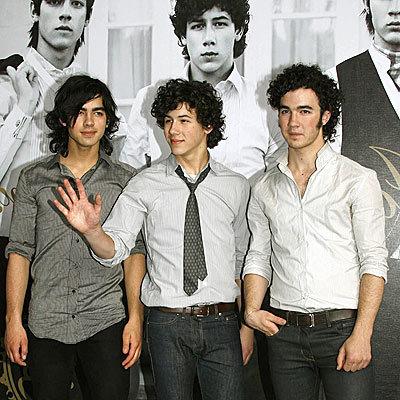 Joe Jonas, who is the 18-year-old member of Jonas Brothers, revealed: "If they are nagging and annoying, you're like, 'Go away.'"
The Jonas Brothers were seen on MTV's TRL on Wednesday during Jonas Brothers Fan Week. They are in the process of the debut of their album A Little Bit Longer on Tuesday.
Kevin Jonas, the 20-year-old member, explained: "We're not ever really with people, 'cause we're always traveling. And you get on the phone and they're like, 'My day is awful, blah,' and you're like, 'This is not what I need right now!' "
Nick Jonas, who is the 15-yer-old former boyfriend of "Hannah Montana" star and presently dating Selena Gomez, added the importance he places upon how a girl treats her family: "They have to be good to their moms."
Joe Jonas revealed in addition to their upcoming Disney Channel series, the brothers could soon be collaborating with Ben Stiller, saying: "We met him just recently. We were talking with him about doing a movie."