The Jonas Brothers have apparently said that they will do 'whatever it takes' to act alongside Alec Baldwin.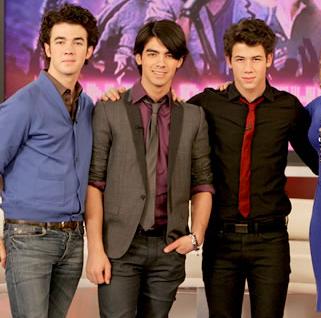 The trio are scheduled to appear on Saturday Night Live along with the 30 Rock star, who is serving as a guest host.
The report sugeested that the brothers are huge fans of Baldwin's show and want to take part in a comedy skit with him.
19-year-old Joe said: "He's so hilarious on 30 Rock. It would be really cool if we could do that with him. He's the best."
Nick, 16, added: "We met him at the Golden Globes and he was really awesome. We're just so excited. We're up for whatever."
Comments
comments