The actress wears dominatrix heels and corset that reveals her breasts on the cover of a French magazine.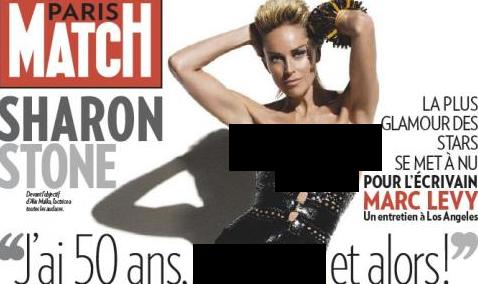 Read moreSharon Stone Wore Only Dominatrix Heels And Corset On Paris Match Cover
Robert Pattinson has joined Sharon Stone to sell Madonna's picture, raising 45,000 U.S. dollars for charity.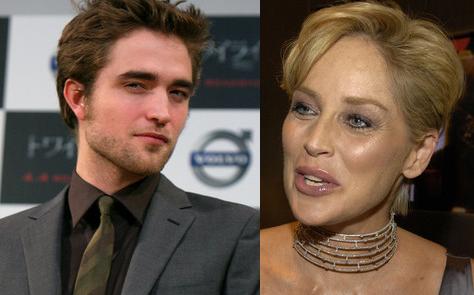 Read moreRobert Pattinson & Sharon Stone Team Up For Charity
Sharon Stone has so overreacted to her 8-year-old son's health issues that she suggested he get a Botox treatment for his smelly feet, according to the judge in the actress's custody case.