Justin Timberlake admitted to sleeping with former girlfriend Britney Spears on yesterday's episode of Saturday Night Live.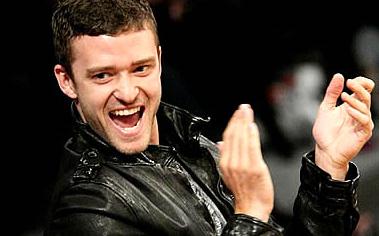 During one of the comedy sketches, the 28-year-old "Sexyback" singer poked fun at himself by playing a fictitious ancestor of his — immigrant Cornelius Timberlake — and predicting the future.
Justin spouted off, saying: "I'd like to think that at first, he'll date a popular female singer (Britney Spears). Publicly, they'll claim to be virgins. But privately, he hit it."
He continued joking: "Then, he'll make love with women so beautiful and so often that it won't be enough for him and he'll, I don't know, try some stuff with guys. I mean, he'll be straight! Forget that part! Everything is true except that part!"
He also starred starred in a Mother's Day digital short that cast actress Susan Sarandon in some sexy scenes with the singer.
The short, titled "Motherlover," acts as a sequel to the Emmy award winning "D— in a Box" that Timberlake and "SNL" cast member Andy Samberg made in 2005.
In the digital short, the boys decide to romance each other's moms for Mother's Day –Timberlake's mom being played by Patricia Clarkson and Samberg's mom being played by Sarandon.
The hilarious sketch has the singer in a kitchen, cuddling up to Sarandon who is propped up on a counter wearing oven mitts. Meanwhile, Samberg seduces Clarkson with red roses and a tandem bike ride.
Comments
comments