Kate Middleton has already endured months apart from Prince William as he concentrates on his military career.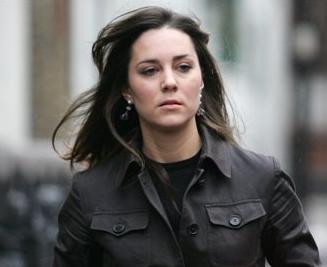 And now she is facing even more time alone when he transfers to Wales at the end of the month. The 27-year-old Prince is being posted to RAF Valley in North Wales where he will continue his training to be a search-and-rescue pilot.
Prince William will be learning how to fly a twin-engined Griffin helicopter in the mountains of Snowdonia and over the Irish Sea.
He has been told that during his time at the base, there will be no breaks for holidays.
The Prince, who is known in the air force as William Wales, will leave RAF Shawbury in Shropshire at the end of the month and move to more basic accommodation at his new base. At the moment he shares a private house at Shawbury with his brother Harry.
Prince William is preparing for some of his toughest training yet.
An RAF insider revealed: "It's going to be a testing time for William and Kate because he will be expected to knuckle down. He will be mastering the basic elemental techniques of search and rescue and there will be no holidays."
The insider continued: "He is absolutely committed to getting through his 18 months of training and his dream is to get out to the front line."
The insider added: "Search and Rescue teams are deployed to Afghanistan and it's [Prince] William's wish to go to war just like his brother did."
However Kate, also 27, may yet decide to go off and do her own own thing while she waits for William. I'm told she is hatching a plan which could see her heading to the States.
'What she really wants is to explore her passion for photography and she has thought about spending some time in America,' says a friend.
William and Kate do have some time together to look forward to – a long weekend at Balmoral at the end of August.
It will be the first time Kate has been invited to stay while the Queen is in residence, prompting speculation that the couple are getting closer to announcing their engagement.
Comments
comments