Prince William's girlfriend Kate Middleton, who was called as "Waity Katie," has created a new job for herself through working on a charity project with a star from Dynasty.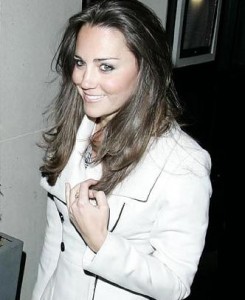 The 26-year-old brunette beauty has joined forces with Emma Samms, who played Fallon Carrington Colby in the glitzy Eighties soap opera, to help 10,000 sick and dying children enjoy a memorable Christmas party.
The brunette beauty connected a link between her parents' gift company Party Pieces and the Starlight children's foundation, which was founded by Samms, to provide goodie bags, entertainment and decorations for 200 events to be held in hospitals across Britain this December.
Kate Middleton, who previously spotted while she was doing a disco charity ball, was hoping that the charity project would help remove her hated label "Waity Katie."
A source revealed: "When Kate was on the receiving end of a media backlash for her apparent lack of interest in finding a job, she thought it would be a great idea to spend her time working for her parents' company. Setting up links to the charity should help turn around her work-shy image."