Katie Price, who released children's books, novels and perfumes as part of her £30million empire, posed for a racy modeling shoot.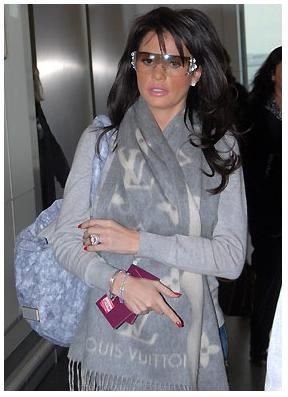 The actress, who wears bikini here, was in full swing as she posed in an aquamarine bikini on Brighton Beach before slipping into an army-green two-piece and cowgirl hat.
The 30-year-old actress returned to work after taking some time off to move into her new £2.5million seven-bedroom home in Surrey, which used to be a retirement home.
Katie revealed, "We've been busy unpacking boxes in our new house, which we all love – especially Harvey, who's been splashing around in the swimming pool."
The star, which has two children, Princess Tiáamii, 1, and Junior, 3, with husband Peter Andre and a son Harvey, 6, from a previous relationship, also denied plans she's trying for baby number four.
She continued, "I'm really busy with my horse, the move and my career and I just want to enjoy the kids we have at the moment. Just because we've got a bigger house doesn't mean I'm having more kids – baby number four isn't on the cards quite yet!"
Meanwhile, U.K. celebrity couple has settled the libel lawsuit they had filed against a British tabloid.
Attorney for the duo, Mike Brookes, told the court, "In general terms, the article portrayed the claimants as shocking and uncaring parents who put their own needs above those of their children, and who are so reckless that they even endanger their children's health and welfare."
Katie Price, who would not reveal the amount of the settlement, read a statement outside the court, "Pete and I love our kids and would do anything for them."
The actress said, "Anyone who has kids can imagine how it would feel to be accused publicly of being bad parents. We came here today to see that justice was done and that our names were cleared.
Now that the paper has accepted the story wasn't true, apologized to us, and paid us damages and our costs, we believe the record has been straight and our names have been cleared."
The celebrity couple planned to donate 50 percent of the damages payment to charity and the other half to their children's trust.
Comments
comments