Kim Kardashian, who had plastered her forehead with a shiny bronzer, appeared at a make-up launch on September 4.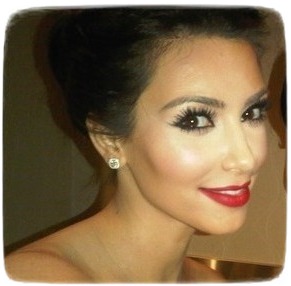 The reality star signed autographs for customers at the store while promoting FusionBeauty's Illumifill Line at Nordstrom in Santa Monica, California. She had a security detail, including eight bodyguards at the event.
Her make-up looks are emulated by her many fans, and she even posts videos of how to get her look on YouTube.
Comments
comments