Kim Kardashian, who wears a sexy bikini, played American football around on the beach.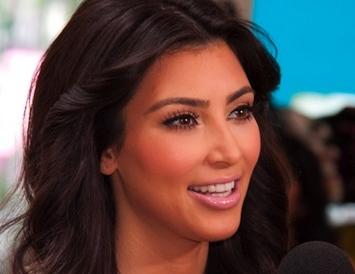 The socialite gave her curves a decent work out in Miami yesterday, catching and throwing the ball with surprising competence. You could see her bikini photos here.
It's a wonder she managed to concentrate at all after learning the Miami boutique she owns with sisters KOURTNEY and KHLOE had been targeted by graffiti artists.
What's worse, the vandals – who smashed a glass wall outside Dash – struck the night before the shop's grand opening, according to a report.
Kim and her busty clan insist they were the victims of an organised gang, but it's believed police don't think the perpetrators knew who owned the store.
Meanwhile, has given her Twitter followers a treat – posting a typically saucy picture of herself in a rubber catsuit.
It's not hard to see why the curvy socialite's so proud of the snap.
Sipping seductively on a can of Pepsi Max while flashing her cleavage, Kim knows the image will send pulses racing.
Comments
comments